Last week, much of America was riveted to their televisions, watching
Diane Sawyer's Hidden America special
on the Children of The Mountains in rural Eastern Kentucky.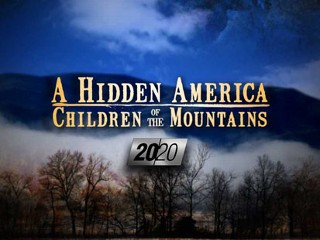 If you haven't, you can see it here.
I sat in tears watching it for quite a while before I called my mom. I had a great-uncle in Ashland, and other family throughout that region. I remember visiting them as a child. They were generations older than I am, but growing up in the Appalachian offshoot of Southern Ohio, I recall seeing so much poverty. Part of my childhood was seeing babies in the supermarket, wearing only diapers, with little, tiny, dirty feet.
Since last week I have been thinking of the poverty and circumstance of Appalachia and I want to help. I WILL help. God is moving in me right now and I can feel it. It is consuming me in a really good way.
Teen pregnancy is an issue in Appalachia, and rachelcoxdesigns can do something to help! Remember all of those baby blankets I made? All of the fabric just sitting, waiting for making that I've been blogging about? All of my plans to upcycle skirts and fabrics and sheets to make gift blankets and baby clothes? Well. Now, I have a plan for those things. I have already contacted the Christian Appalachian Project about setting up a blanket drive and volunteering my blankets/blanket-making services. I will share more as this wonderful project takes shape. Please contact me if you are interested in helping, donating fabric, or donating a blanket. I have added my e mail addy to my profile on the right. -------------->
And, Mom? We should finish and send a few of those quilt squares you made for me. There is, quite definitely, a child in Appalachia who needs a warm blanket to cuddle up in.
CHILDREN OF THE MOUNTAINS APPALACHIA APPALACHIAN CHILDREN COAL MINING CHILDREN TEEN PREGNANCY BABY BLANKETS FOR TEEN MOMS CHRISTIAN APPALACHIAN PROJECT MAKE SOMETHING FOR APPALACHIAN KIDS HELP APPALACHIAN PEOPLE FAMILY DIANE SAWYER'S HIDDEN AMERICA CHILDREN DONATE FABRIC DONATE BLANKETS PROJECT LINUS