Benjamin Moore Ozark Shadows AC26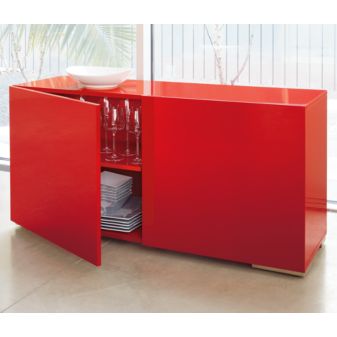 CB2
Antique bar cart from Cupcakes and Cashmere.
Apartment Therapy
Amelia Lyon photography
As I have mentioned here before, we are finishing our walkout to make more room for our family. It's not a basement technically, as it's not underground. It's full of windows and almost exactly the same floorprint/square footage as the upstairs, so we are doubling the size of our house. We are so excited! I will happily clean a second toilet! I will be thrilled to vacuum another level if it means not running into someone every five steps I take.
The family room will be one of the first rooms we plan and decorate. [Trevor's bedroom and the girls' bedroom will both be downstairs, as well as a full laundry, storage room, and full bath.] We know we want the entire level to be a bit darker than the rest of the house, very comforting, and with pops of color throughout. I know how much I love white, but I'm really opening my mind to deep, soothing colors. Anyway, we also know that we want to put an "after-market" bar downstairs for entertaining. I'd love an enameled cabinet or antique bar cart, but we'll have to wait and see what fits (and locks!). The wall behind the couch is slated for a gallery wall and there will be a gas fireplace with TV above. It's a process and can't be done overnight (unless the money tree starts sprouting), but we can dream!
Thank you for the continued prayers for Judy. She continues to improve and will hopefully go to her extended care facility early this week!