1. The Ikea Lack table. This table alone might make me drive all the way to Omaha. At least I think there is an Ikea in Omaha. Now THAT would be a dangerous trip.
2. This is somewhere inside the lovely Angela Hardison's house. I am dying to know where both of the prints came from. I've searched to no avail.
3. Slouch beanies. I don't have a photo for the exact one I want because it's always on someone famous' head or not quite right. Most of the time they're a bit too matronly for my taste. If I'd found it, I'd have ordered it up by now. Maybe instead I need to beg my Lulu to make me one. Lulu, do you knit skinny slouch beanies in heathered gray washable?
4.
I love that my husband, who does not like avocados or potatoes, eats avocados and potatoes when I make them. I watch cautiously because it would be sweet of him to fake liking these items to preserve my feelings, but I don't think he's faking anything. Particularly the crash red potatoes with rosemary. Even his mommy watched in awe as he ate them up. For what it's worth, I always hated cherry Twizzlers until I met my husband, too. Now they are my favorite.
6. The season is past, but I love a simple herb garden.
7. Organized little girl closets.
8. Organizing tips for shit I actually need. Pinterest abounds with things that will organize you and most of them make me feel like my already-pretty-organized house is a mess because there are 20 ways to do it better. Blah.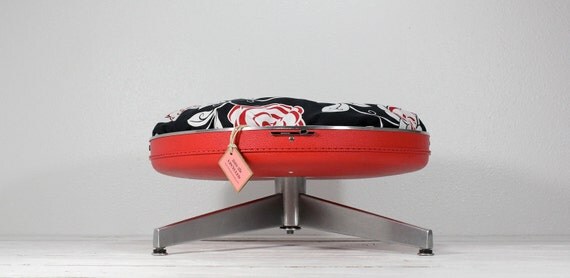 9. Upcycled pet bed on Etsy. I soooo want to make something like this for the Kik's. Guarantee it would be less than $110, too.
10. Vintage children's clothing. Think I can accidentally find some for Christmas at a local shop for about $2? A mom can dream!
All images are Pinned unless otherwise noted.