Oh, sweet Weddennessday. Let me tell you peeps, it is has been a GREAT week so far. There is a pretty terrific possibility that my betterment in attitude is because I started a new job this week. It's a very similar job to my previous and in fact, I am making the exact same salary. However it is full of opportunity and light. I am very, very, VERY excited. This new job is a cupcake from Jesus.
This cupcake means that for the first time since we began, Bryon and I will no longer be working together. I realize that for many couples, the idea of working with your spouse seems daunting, but it was something that we LOVED very much. Making the decision to go elsewhere was scary for me. However, God. I know I am being obedient by moving forward and I trust that my King will provide the path and mark my steps. I need only listen. In addition, Bryon is excited for me. So, so supportive. He's been more than reassuring to my heart and clear about his priorities. I'd say he's even mounted a defense against whatever boogeyman exists in this change for me. We are ready for our next adventure!
Since we haven't been working together, we've been missing one another more. Bryon told me that the drive into the plant alone each morning "feels weird and different." He doesn't like it one bit. The past two nights he has greeted me at the door with a huge smile and a kiss on the neck. Last night I gave him whirlies in the kitchen. Come to think of it, the kitchen has been a point of action for us lately altogether. Last week he attacked me while I dug around in the fridge. He spun me around and kissed me so hard the bottles clanged in the door and the back of my head knocked the butter on the floor. We giggled and the kids (who were 10 feet away watching a movie) giggled, too. Something about watching mom and dad go to town and be all up in love together, perhaps? So, so healthy for kids to see that. Without oversharing more than usual, suffice it to say that this change stepped some other things up in our relationship and it. is. fabulous.
We took the kids to meet their dad last weekend. They will be gone for nine weeks this year. Please send prayers for all of us, Friends.
Mabel struggled the most with homesickness before leaving. She sobbed and sobbed and sobbed, clinging to my leg and begging me not to make her leave. It was so sad. I reassured her that once she got to Dad's and had some fun, she'd be just fine. It is okay to be homesick and have fun at the same time, I told her. I hope Shoes appreciates how much I make sure the kids are plugged into talking with him and spending time with him because it is not easy on my heart. I expect him to do the same on his end.
Hayley has some 1:1 time with us while the kids are gone and that is such a beautiful thing for her. Certainly, we are a family of 6 and we feel like an abbreviated form of our family while my 3 are gone – but we make the most of it. There are still chores and dinner to be cooked, sure. But there is quality time in abundance for Hales. She helps with everything and is eager to stay busy. She misses the kids deeply, especially her little sister. You guys, on Mabel's last night before leaving, Hayley was the one who asked to comfort her at bedtime. After we went up to bed (literally prying little Moo's hands off of my leg) Hayley talked to her about going back and forth between parents. She sang to her and prayed with her. We were so, so proud. What great kids we have!
We are planning two vacations this summer. Both relatively short, but vacations nonetheless. We plan to camp in the Black Hills, and spend some time up at Lake Brandt. Now, if only summer would arrive in Da Plains. Seriously turned our heat on this morning!
We are anxious to get up to the lake, to go running and go for walks at the park downtown on Sunday mornings. We are anxious to plant a garden and lay in the grass staring at the stars. We are going to take better care of our bodies this summer – all of us!
If you haven't caught on by now, God is working in my heart right now. I feel a full rebirth coming – a change of attitude. That's what made the tattoo timing so right for me. The new job. And now – getting my body healthier. Following the Paleolithic diet has certainly improved my health, but my body is out of shape. Like, blah. At one point in my adult life I attended Pilates mat classes 3x a week, yoga 1x week, and ran about 6 miles. I was in great shape. And then I got divorced, moved to Da Plains, and forgot how to move my body. So it is time to kick myself in the ass and get going again. My first yoga class is this week and I cannot even tell you how excited I am! Bryon and I have been working out together as well, doing resistance bands, cardio, and (a TINY BIT for me) of weight lifting. It feels amazing to work out with my husband! I love it!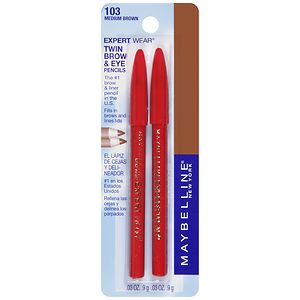 In other news: I have a new favorite eyebrow pencil. Why I didn't try this 20 years ago I cannot tell you, because it has been Judy's favorite for about 50 years. Maybelline Expert Eyes eyebrow pencil, Guys. For real. They are super cheap and just the right amount of color without being harsh. I should have listened to Judy many, many years ago.
And the cats are going crazy missing the kids, like they always do. For Bo, this will be his first time through a whole summer without being swaddled, strangled, dressed up, or sat on. He will miss Mabel a lot. Kiki spends most of her day on Andy's bed, just waiting patiently for him to return. The countdown begins...